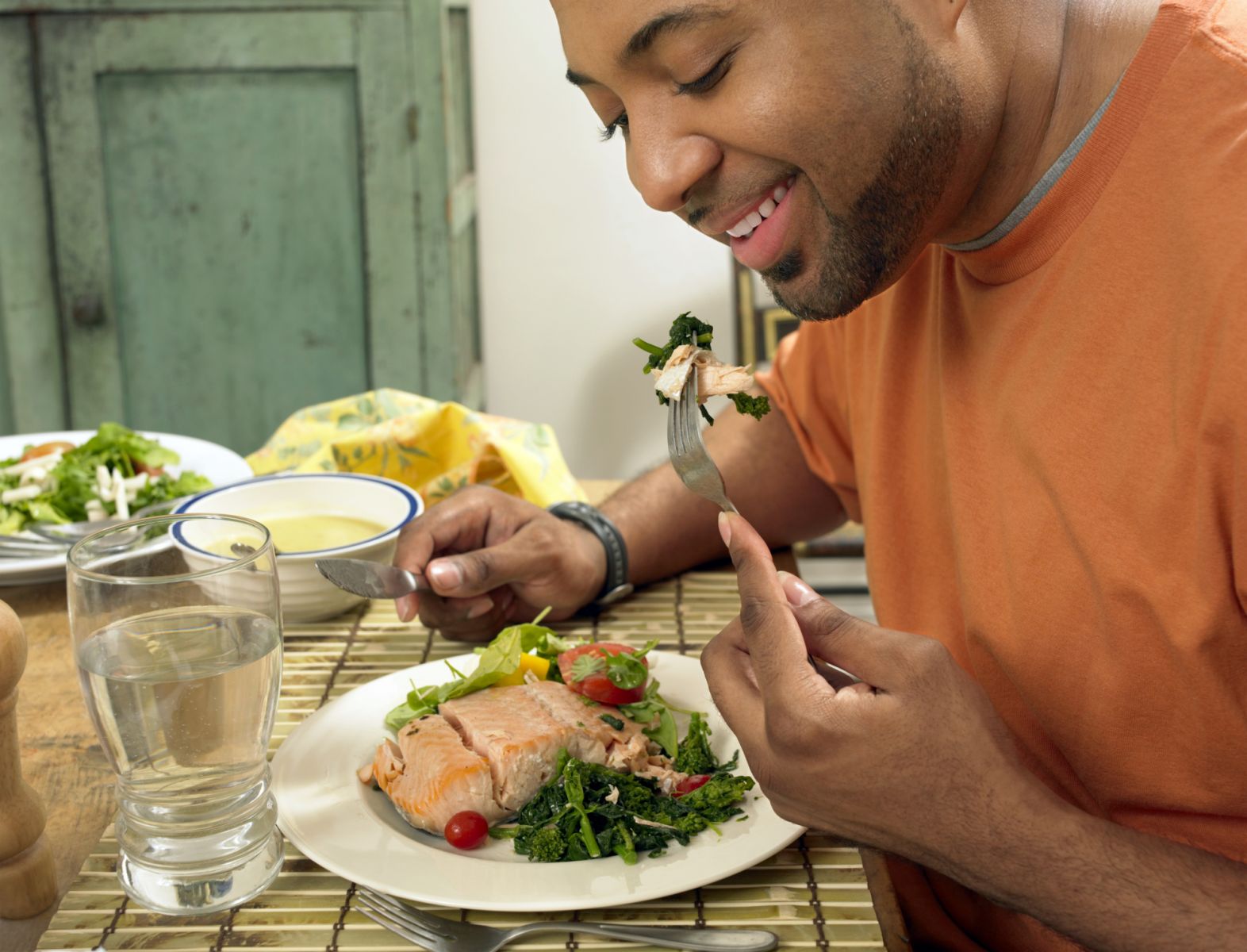 Take a walk down the average grocery store aisle. "Fat-free" is emblazoned on every type of product you can imagine, from your breakfast cereal to your lunch-time cheese to your evening dessert ice-cream. We tend to think that if a food contains fat, it must be "bad" for us.
Studies show, however, that some amount of fat is necessary for your body to function properly. What's important is the right balance of fats and the right type. Medical researchers have discovered that omega-3 fatty acids, for example, may improve your health in a variety of ways. What you may want to discuss with your health care provider is whether increasing the amount of omega-3 fatty acids in your diet could benefit your health. If your doctor approves, consider the following:
 For some people, eating a food plan rich in omega-3 fatty acids may help in reducing the likelihood of insulin resistance. One way is to eat more cold-water fish, such as salmon. If you think it's too much trouble to make salmon, look for canned, water-packed salmon in the store. Drain it, mix with chopped scallions, and serve over a salad in place of tuna fish.
 Some medical studies indicate that eating a diet high in omega-3 fatty acids may reduce the likelihood of Syndrome X. One way to do so is to add flaxseed oil to your homemade salad dressing. For example, a simple oil and vinegar salad dressing can be made with flaxseed oil. Add in garlic powder and a dash of Italian herbs for a spicy touch!
 Enjoying more omega-3 fatty acids in your daily food plan may help to reverse insulin resistance, according to some medical studies. An easy way to do so is to substitute dark green leafy vegetables for all that iceberg lettuce that most people eat. Bonus: you'll get more fiber, vitamins, and minerals as well!
 No time to plan your diet but want to see if eating a diet relatively high in omega-3 fatty acids can improve your health? If your doctor approves, consider taking an omega-3 fish oil supplement each day. That way, it's just as easy as making sure a child has a daily Fred Flintstone vitamin!
 Increasing the intake of omega-3 fatty acids may help some people to be protected against cardio disease, according to some researchers. One crunchy way to do so: sprinkle chopped walnuts over your morning oatmeal or evening salad!